Whether it's the time of year where you like to treat yourself or you are looking for gifts for the yoga lover in your life, here are some yogi approved ideas! 
PRESENT PRESENTS
ya know, the traditional gifts that come with wrapping paper and a bow
Resistance Bands!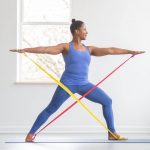 I am too flexible. Unequivocally, too flexible. For us extra bendy people who love yoga, pushing to put our legs behind our heads isn't making us any healthier (trust me on this one). Strength training is and resistance bands are a perfect way to keep doing the practice you love while putting a bigger focus on strength. Because strength is super important if you're super bendy. 
For all the non-toe-touchers out there… strength is important for you too, but more importantly resistance bands can help with facilitated stretching, essentially helping you get deeper into the stretches.  
Don't take my word for it though… –https://yogainternational.com/article/view/5-reasons-to-add-resistance-bands-to-your-yoga-practice
Books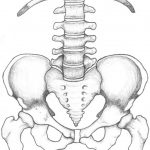 If I'm not doing yoga, odds are you'll find me reading. I LOVE a good book. I can remember getting scolded when I was a kid for opening a present, discovering it was a book, and then getting sucked right into the story and not paying anymore attention to whoever was over as part of the gift giving.  
My latest book is Yoga Anatomy by Leslie Kaminoff and Amy Matthews. Not only do they offer clear explanations and fantastic illustrations that will have you telling your psoas from your serratus in no time, they also open up a fantastic line of inquiry about how to meet each asana in your body. They are really right in line with my idea of what yoga is. They present information in a way that makes yoga feel interesting and rich for both complete beginners and advanced practitioners. 
CONSUMABLES
Still the traditional look of a present, but with the added benefit of being used up and not taking up space in the house forever
Cup of Sea's "Sea Smoke Tea"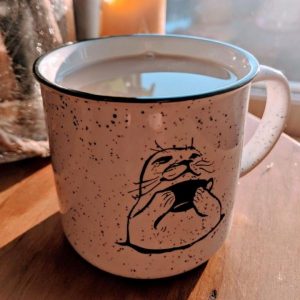 If you could bottle the taste of a seaside campfire, in a good way, it would be this tea. It's rich, it's smoky, and it's got dulse in it so it's packed with minerals, vitamins, omega oil, essential amino acids, anti-inflammatories and antioxidants! It's everything I could want!
Healthy Hot Chocolate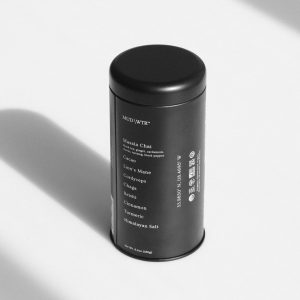 For a non-local, but unique option I just branched out and tried MUD\WTR™. I won't lie, there is no way on god's green earth that anything is going to be a coffee replacement for me, which is how they bill it, but if you think of it like hot chocolate but with more healthy stuff in it, then I absolutely love it.
DIY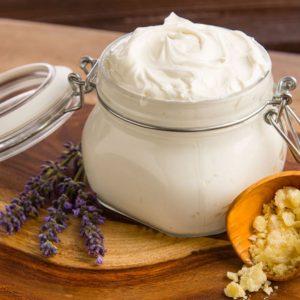 If you want a gift for someone who isn't obsessed with always having a hot beverage in their hand, how about making something at home! Last year I made everyone whipped body butters with a personalized essential oil blend for skin type. For instance, the folks that are always cold got a gingerbread style hand and foot lotion with cinnamon and clove in it for their warming properties. The people with stinky feet got foot lotion with eucalyptus, peppermint, and tea tree in it for their cooling and antimicrobial properties… You get the idea. 
You'll have to wait until next year to hear about this year's handmade gifts, but here is last year's recipe: https://www.doterra.com/US/en/blog/diy-whipped-body-butter
EXPERIENCES
Arguably the best type of gift! You get quality time together, a memorable experience, and nothing to take up space in the house. And for these experiences you don't even have to go inside somewhere that's not your home.
Take a Yoga Class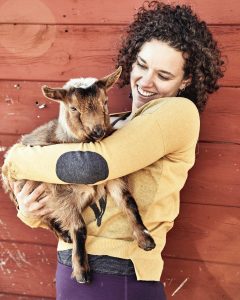 With case numbers trending up  it's time to bundle yourself up like the Michelin man and ski on over to an outdoor yoga class in Payson Park or at Smiling Hill Farm! If not even a one-goat open sleigh could convince you to brave a frozen mat, opt for treating your loved ones to an online yoga class. Then you can do your down dogs together in your Christmas sweaters while sipping hot chocolate without even needing to be in the same room.
Learn
Looking for more than just yoga? I love

One Commune

's courses. They have an incredible variety of courses from Wim Hof classes about the benefits of swimming in ice cold water (I have now been in the ocean at least once every month for the last 18 months) to Dr. Jolene Brighten teaching you how to take back control of your hormones (I changed my diet a bit after watching this one and no longe wake up sweating in the middle of the night and have way less personal tropical moments).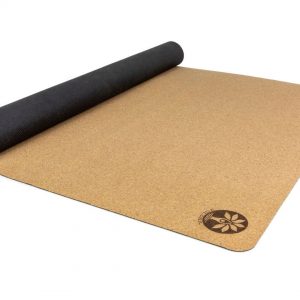 If you just want more yoga videos with yours truly, I recently started my own

online video platform

. As a thank you to all my students who have been asking me to do this for nearly 2 years now, anyone who is signed up for a subscription by Dec 31st will be automatically entered into a drawing to win a Yoloha Cork Travel Yoga Mat ($59 value). That's 2 presents in 1! 
CAVEAT: Presence is the best Present! Money can't buy happiness! etc… Sometimes a well thought out gift can get you a little further down the happiness habit path though… Buy Responsibly