New format for Horse Yoga! Read on…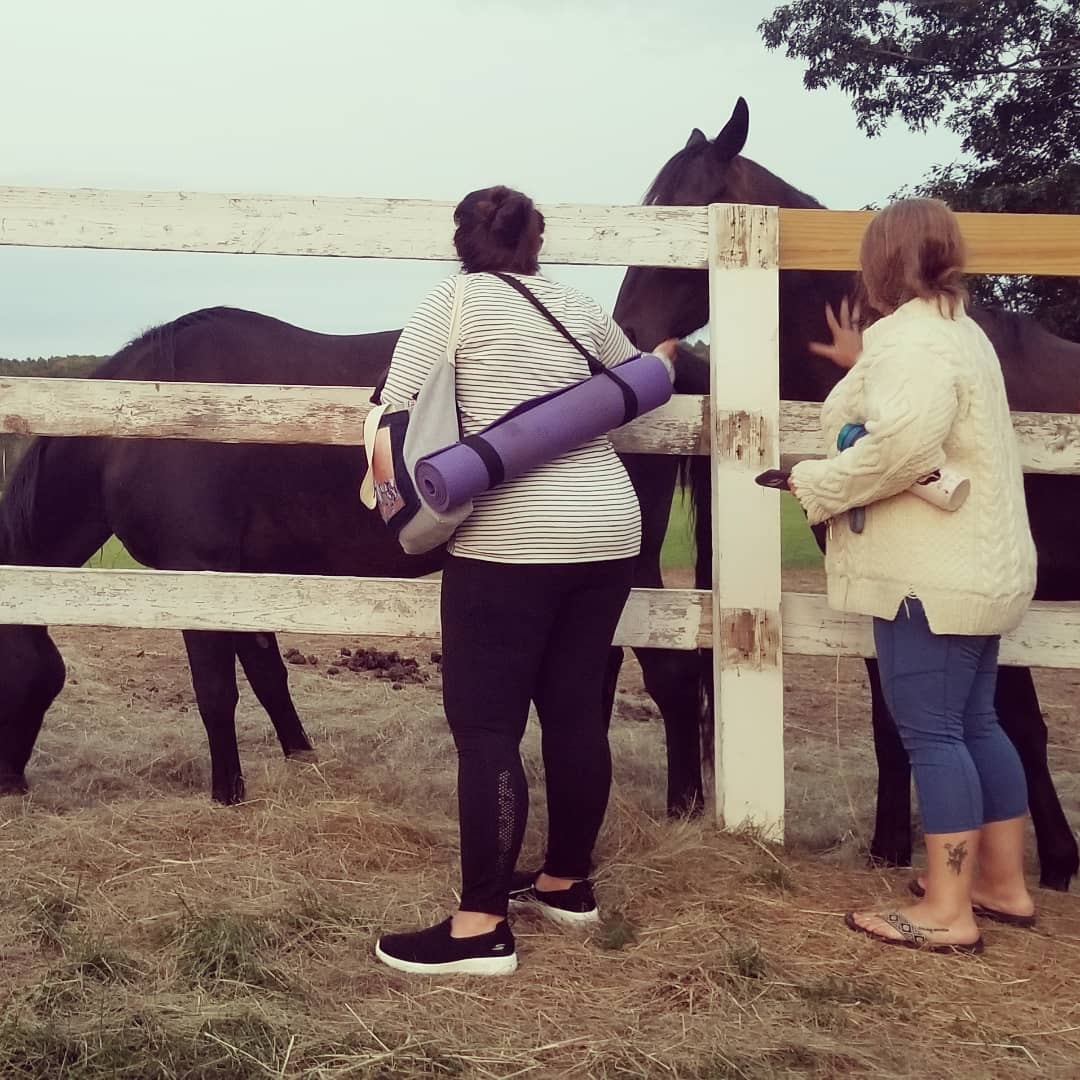 Find Harmony with Horses!
Enjoy outdoor yoga and quality time with horses at Maine's premier horse rescue in Windham, ME!
We'll start with an hour of gentle yoga in the barn or in one of the fields near the horses. Then if you want more interaction with the horses, you have the option to join a 30 minute guided tour of the farm. Yoga is $12 to drop in, with additional donations to the MSSPA greatly appreciated (donate via venmo/cash/check).
Why Yoga at the MSSPA?
1) Yoga is all about connection. By doing yoga outside at the farm we have an opportunity to connect with the horses, with nature, and with ourselves!  2) Horses are incredibly sensitive, as we relax in their presence, perhaps we tune-in to our own subtle energy and begin to know ourselves more deeply.  3) By bringing people out to the farm we promote the health and well-being of all the equines through education and donations.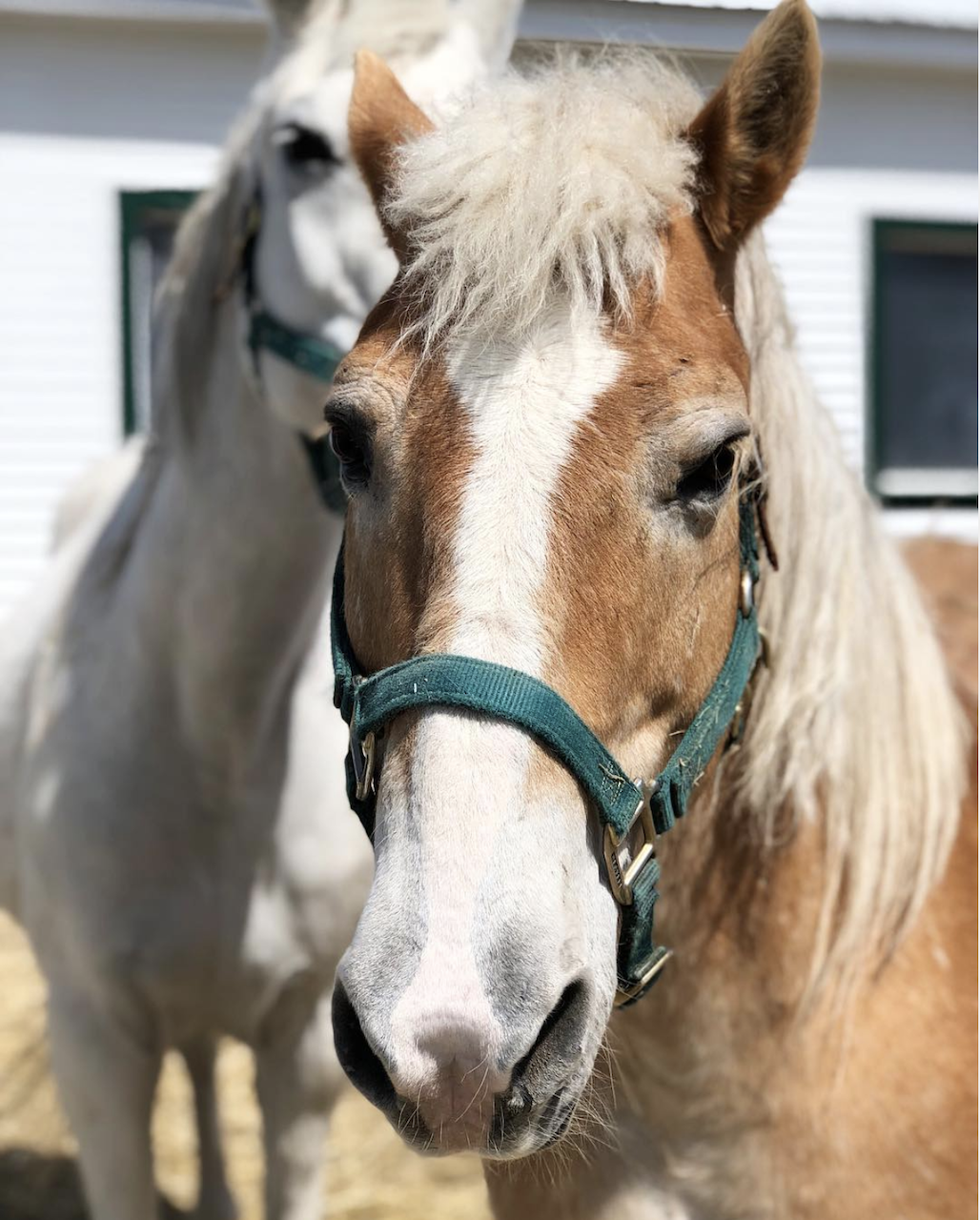 Private Class Request Form
Private outdoor yoga classes make for great bachelorette parties, birthday parties, and team building events! 
Frequently Asked Questions
Are there minimum age requirements to enter the event?
Yes. Adults and mature teens (12+) welcome! If you would like to bring a younger child consider booking a private class!
What happens if it rains?
Class is rain or shine! In the event of rain we will be under cover in the barn or the arena.
ABOUT THE MSSPA
279 River Rd | Windham, ME 04062
The Maine State Society for the Protection of Animals is an all-equine animal shelter located on 124 beautiful acres in South Windham. Founded in 1872 to provide aftercare to the horses who pulled Portland's streetcars and fire wagons, the Society now shelters dozens of formerly abused and neglected Maine horses. Through individualized feeding plans, best quality veterinary and farrier care, and professional training, the MSSPA rehabilitates and retrains rescued horses and other equines before placing them in loving adoptive homes.
The Society's shelter is open to the public by reservation only. Schedule a visit to the farm at msspa.org or call the shelter at (207) 892-3040. There are a variety of volunteer and educational opportunities available at the MSSPA. Please call or email info@msspa.org for more information. The Society is a 501(c)(3) public charity and does not receive state or federal funding. Your donations are appreciated–and needed!
The mission of the Maine State Society for the Protection of Animals is to provide refuge, rehabilitation, and placement of seized equines, support the placement of surrenders, and educate the public. The vision is the elimination of equine abuse and neglect.