Standup Paddleboard (SUP) Yoga is the practice of moving through yoga poses while on a floating rigid board. SUP Yoga can be practiced on any body of water!
SUP Yoga improves balance, strength, flexibility, and mindfulness! Is it challenging? Yes! It is super fun? Absolutely! If you can stand on two feet, odds are you can stand on a paddleboard! This is a great way to challenge yourself to try something new without having to worry about getting hurt. If you fall off, the water will catch you!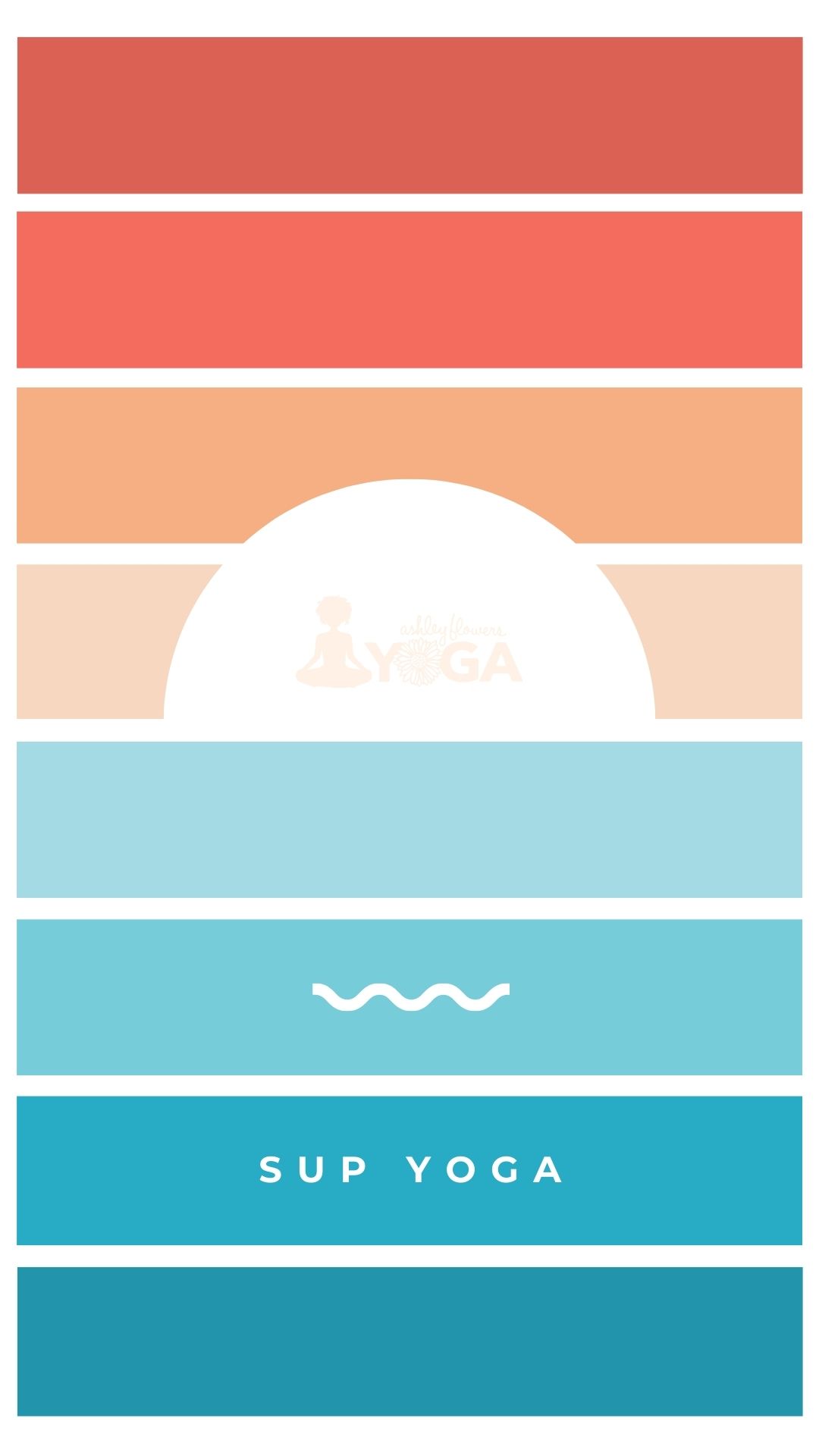 2023 Schedule
6 Tuesdays, 5:30pm – 7:00pm
Starting June 20th (no class 7/4)
You do NOT need to be an experienced yogi or paddle boarder to join!
In the event of bad weather class will get pushed back a week.
*private classes available by request*
SUP Yoga Retreat | June 9-11, 2023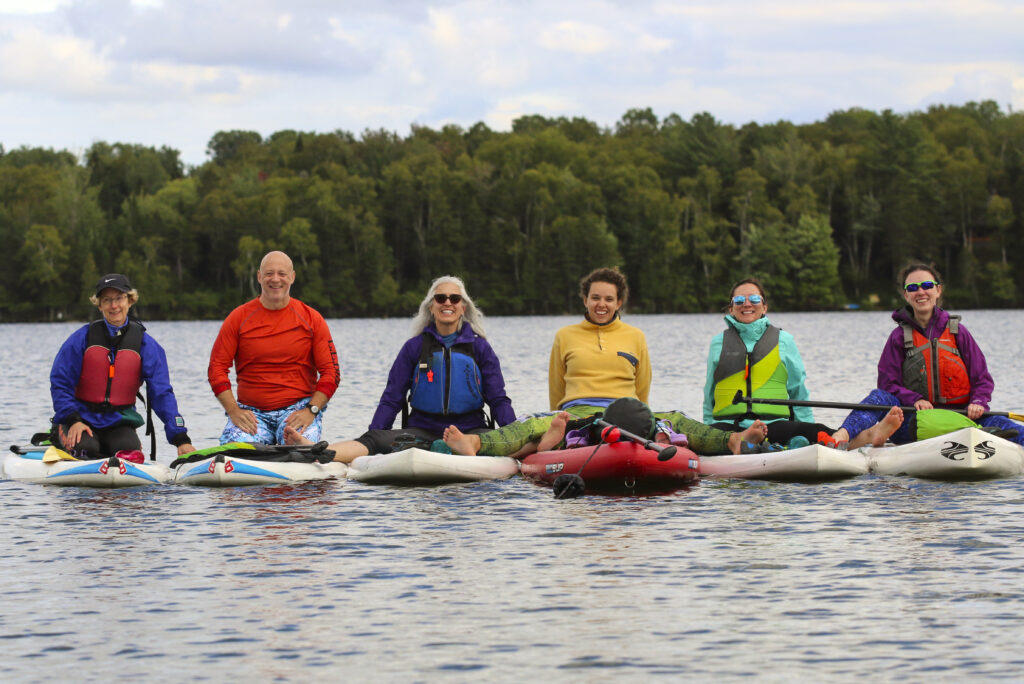 Sit quietly by the water, laugh as you do yoga on your paddleboard, breathe deeply during your yoga practice, and enjoy the company of others on guided paddleboard adventures in Rangeley, Maine.
Practice Stand-Up-Paddleboard (SUP) skills, enjoy the outdoors, and deepen your yoga practice while surrounded by the beauty of the woods and water.
This retreat is offered in Partnership with Forever Wild Yoga. Head on over to Leah's website for more details and to register.
Indoor SUP Yoga
This is a super cool thing we used to do regularly before COVID. As of right now these classes are not offered publicly. Private classes available by request.