You took a SUP Yoga class, you loved it, now you are ready to get your own board, but you're not sure what to get…
When it comes to selecting the paddle board with the optimal hull shape, volume, and durability the experts at REI have already done a great job of outlining the basics of what to consider when choosing a board and you should definitely check out their post about it.
If it feels like their recommendations still don't quite get you there here are a few other factors you might want to consider.
You want to leave it on top of the car all summer long: Hard boards standup better to sitting in the sun for long periods of time although UV rays will wear on any board. A board sock or bag will keep your board newer for longer.
You mostly want to do yoga on your board: inflatable SUPs are much more forgiving. Both types of boards are great for yoga, but I find it much more comfortable to do Yoga on a softer inflatable surface (think knees, spine, falling…)
You want to put multiple people on your board: This is merely a volume/weight consideration but inflatable boards tend to have higher volume per foot of length than a hard board because they are thicker top to bottom.
They are so expensive!: Inflatable boards tends to be a little cheaper than hard boards. You can also often find good end of season deals around September at local retailers and paddle shops or online. There are often loads of boards listed on craigslist so check out your local craigslist before you head out for a brand new board.
In 2017 I purchased two inflatables on Amazon (I don't want to support amazon but it is just so darn convenient sometimes) and I still feel very happy with them! I bought a 12′ 6 BIC and a 12'6 Isle. I really like them both although I like the BIC slightly better. Both are holding up well. One cost around $600 and the other around $700 and based on my research at the time those seemed like great prices.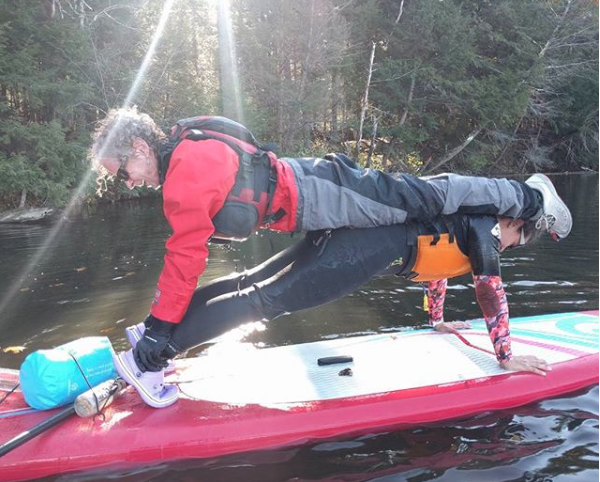 There are loads of other cheaper boards online and I can't really speak to their quality. From my research the cheaper boards have mixed reviews and with the amount I wanted to use my boards I was willing to pay a little extra to have a product with a bit more of a respected name. If you get an inexpensive board I would love to know how you like it!